Cardinal Ouellet, the prefect of the Congragation for Bishops, with the support of a wide international scientific committee, set up in november 2020 the Center for Research and Anthropology of Vocations, indendant from the Holy See.
« Every call from God is an initiative of his love. It is always He who takes the initiative, He calls you. God calls to life, he calls to faith, and he calls to a particular state of life: "I want you here". The first call of God is that to life, with which he constitutes us as persons; it's an individual call, because God doesn't do things in series. Then God calls to faith, and to be part of his family, as the son of God. Finally, God calls for a particular state of life: to give ourselves in the way of marriage, in that of the priesthood or of consecrated life. These are the various ways of carrying out God's plan, the one He has for each of us, which is always a plan of love. God always calls. And the greatest joy for any believer is to respond to this call, to offer oneself entirely to the service of God and of the brothers. » – Pope François, Angelus – 17th january 2021.
It aims to promote and support all research in humanities about vocation in a large and open understanding within the society in a wide meaning through all kind of lay or religious institutions.   
To achieve this mission, it acts to raise the awareness about each vocation dignity and complementarity withing the civil society and to serve it. As a matter of fact, according to the Church aknowledgement, each Christ faithful are equal in dignity, even through différent and complementary paths : «  From their rebirth in Christ, there exists among all the Christian faithful a true equality regarding and action by which they all cooperate in the building up of the Body of Christ according to each one's own condition and function. » (Canon of Law, canon 208).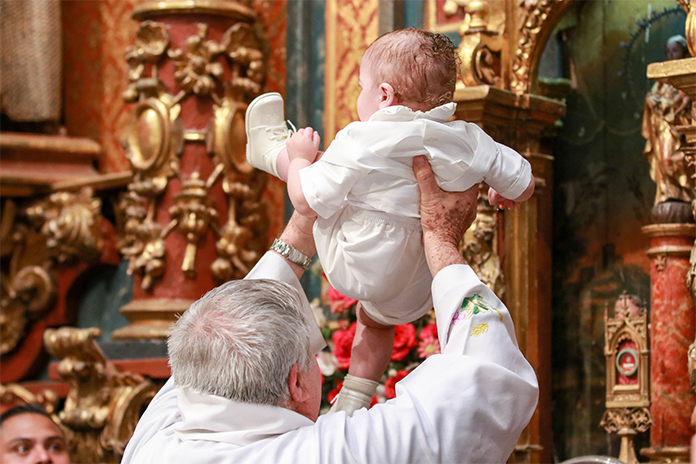 Located in France, the Research and Anthropology Centrer for Vocations carries out international academic research, set up events aiming to nurture it and to issue outcomes and provide training programs. Thus, it will commit scientists, women and men theologist, reliogious and lay from all continents.   
Rooted in anthroplogy, studies would enlight a better understanding in lay vocations seen not as « half-vocations » or second rank vocations but unfold within the universal call to holiness, based on the baptism which introduces into Trinitarian Communion, and which was forcefully recalled by the Vatican II Council « Strengthened by so many and such great means of salvation, all the faithful, whatever their condition or state, are called by the Lord – each in his or her own way – to that perfect holiness by which the Father himself is perfect »(Gaudete et Exsultate #10). And Pope Francis to comment « « "Each in his or her own way » the Council says.  We should not grow discouraged before examples of holiness that appear unattainable. There are some testimonies that may prove helpful and inspiring, but that we are not meant to copy, for that could even lead us astray from the one specific path that the Lord has in mind for us. The important thing is that each believer discern his or her own path, that they bring out the very best of themselves, the most personal gifts that God has placed in their hearts »(cf. 1 Cor 12:7). rather than hopelessly trying to imitate something not meant for them. We are all called to be witnesses, but there are many actual ways of bearing witness. »
At the same time, it is a question of understanding the proper role of the priesthood and of consecrated life which, together with lay vocations, are the three ways in which the faithful of Christ realize the call to holiness inscribed in baptism.
Research will begin its work around the theological foundations of the priesthood in the continuity of Vatican Council II duly rooted in the Great Tradition of the Fathers of the Church.
Le logo du Centre s'inspire du symbole du triquetra également appelé nœud de la Trinité. Ce nœud traduit l'unité et la communion des trois personnes divines dans la Sainte Trinité.Le poisson est le signe des chrétiens dès les premiers siècles.
Les trois poissons représentent à la fois les trois personnes divines : le Père, le Fils et le Saint-Esprit ; et à la fois les trois états de vie : l'état de vie laïque, le sacerdoce ministériel et la vie consacrée.
Enfin, le cercle est le symbole de l'éternité dès l'antiquité : Dieu est de toute éternité. Il nous rappelle également la promesse de la vie éternelle à laquelle nous sommes tous appelés.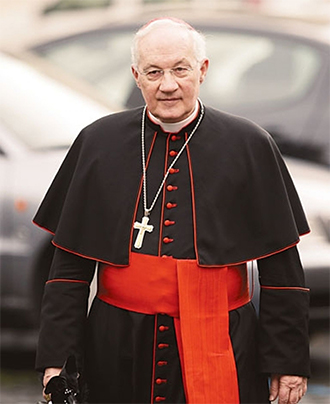 I BIOGRAPHIE DU CARDINAL OUELLET
Cardinal Marc Ouellet was born on June 8, 1944 in La Motte, Quebec. he entered in 1964 the Grand Séminaire de Montréal for his theological studies. He was ordained in the diocese of Amos on May 25, 1968. He joined the Company of the priests of Saint-Sulpice in 1972, after two years as a missionary at the Grand Seminar in Bogota, Colombia. In 1974, he gartuated in Rome of the Angelicum a license in philosophy and then returned to Colombia as professor at the Major Seminary of Manizales. In 1976, he became director at the Major Seminary of Montreal. In 1983, he graduated with a doctorate of dogmatic theology at the Gregorian for its thesis entitled l'Existence comme mission. La théologie anthropologique de Hans urs Von Balthasar. After having been Rector of several Major Seminaries in Colombia and Canada, from 1996 to 2002 he held the Chair of Dogmatic Theology of the Pontifical John Paul II Institute at the Lateran University. Appointed secretary of the Pontifical Council for the Promotion of Christian Unity by Pope John Paul II, he was consecrated bishop by him on March 19, 2001. On November 15, 2002, he was appointed Archbishop of Quebec and Primate of Canada , and was created Cardinal during the consistory of October 21, 2003. On June 30, 2010, Benedict XVI appointed him to head the Congregation for Bishops and the Pontifical Commission for Latin America. He has published Mystère et Sacrement de l'amour (Paris, Cerf, 2014), Famille devient ce que tu es ! (Paris, Parole et Silence, 2016),  Dans la joie du Christ et de l'Église. Au cœur d'Amoris Laetitia : intégrer la fragilité (Paris, Parole et Silence, 2018) and Amis de l'Époux. Pour une vision renouvelée du célibat sacerdotal (Parole et Silence, 2019).
I HERALDIC DESCRIPTION OF THE CARDINAL'S COAT OF ARMS
Coat of arms Azure with the cross anchored in gold on a mountain of three silver cups accosted with a golden fleur-de-lys on the right and a silver fleur-de-lys on the sinister. The azure evokes the sky of Abitibi, birthplace of Cardinal Marc Ouellet, the lilies, his Quebec origins and the cross on the mountain, the gesture of the founders of Ville-Marie at the dawn of the colony that became Montreal . The set also symbolizes the spiritual heritage received from the Company of Saint-Sulpice and the Saint-Jean Community, founded by Hans Urs von Balthasar and Adrienne von Speyr: the glorious cross on Calvary indicates the victory of Trinitarian Love on sin and death; the golden lily represents Mary, symbol of the Immaculate Church; the silver lily represents John, a symbol of reconciled humanity. All of this testifies to the unity of the Church for which the Lord prayed. The motto Ut unum sint, "Let them be one", is taken from the priestly prayer of Jesus (Gospel according to Saint John, 17, 21). It also refers to the encyclical Ut unum sint of John Paul II on ecumenical commitment (May 25, 1995) and to the first episcopal ministry of Cardinal Ouellet as Secretary of the Pontifical Council for the promotion of Christian unity. (2001-2002).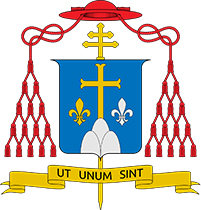 Join now to participate in the Research Center

Consult our latest news and other publications on vocations.

12 rue Maurice Ravel F-92210 Saint-Cloud
contact@crav-vocation.org