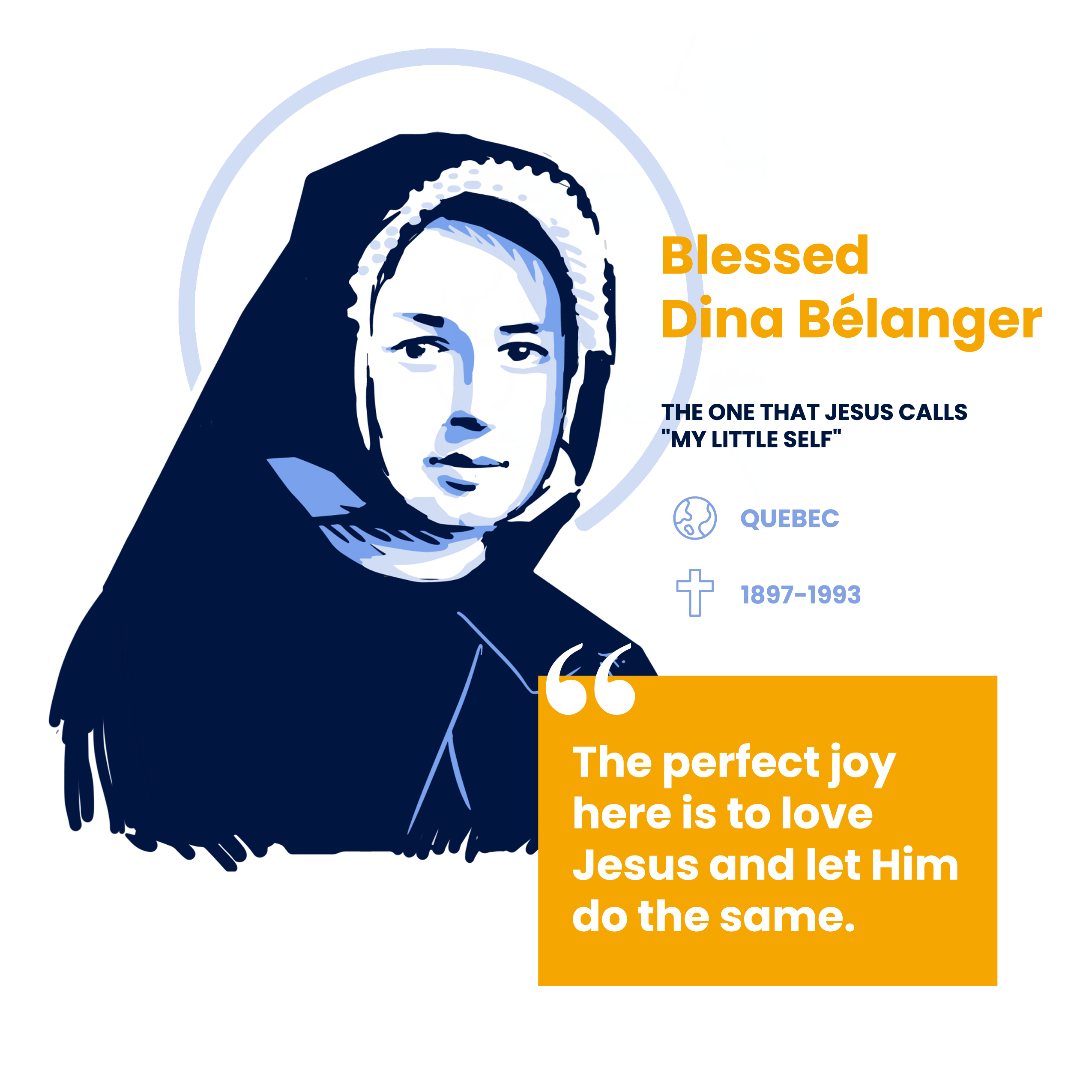 Biography →
A great mystic of the 19th century, still little known, Dina Belanger offered her life at a very young age to the Good Lord through a trusting abandonment in his merciful Goodness, an abandonment that would earn her choice graces. A woman of desire and a great lover, she knew how to draw from the Trinity the strength to let Jesus do all the little acts of daily life, despite the dryness of the heart. In 1922, she gave up a great career as a pianist to return to the nuns of Jesus-Marie. Very quickly the superior of Sister Marie Cécile de Rome (religious name of Dina) asked her to write down the story of her life. At the age of 26, she began writing 7 notebooks which she entitled: Canticle of thanksgiving or love song. She will admit at her death that it was the act that had cost her the most in her life. During her novitiate, she experiences the mystical union with the Trinity by being absorbed in the intimacy of each of the three persons and receives the joint mission with that of the Three to give herself, to spread and to radiate within the very interior of the Trinity."My responsibility is immense. Its weight does not overwhelm me because I am nothing and my faith is the faith of Jesus, my hope, the hope of Jesus, my charity, the charity of Jesus. Dina now knows that the salvation of millions of souls is in her hands and that the slightest of her movements becomes of considerable importance for the glory of God. "I introduced you into this Divine Home my little Myself for the greater glory of my Father and for the benefit of souls. Her mission takes shape over the years and she understands that this immersion within the Trinity is intended to transform her into a beggar of love for all humanity. Concretely, she must respond to the desire of God who wants to give himself to souls but who finds so few to respond to his love. She will therefore seek to console Him by satisfying Him not only on earth but also in heaven: "Ask and you will receive, well! in heaven, I will be a little beggar of love: this is my mission! and I start it immediately. Until the end of her life she offers her sufferings and her joys so that men respond to the desire of Jesus. Also, so that he can find enjoyment and rest in his soul, Dina lives his prayers as an absolutely immobile 'waiting canvas' on which the Lord paints his divine features. She then becomes a restorative soul who carries the world with Jesus, gives thanks to the Father and gives joy in the Holy Spirit. In 1929 the physical and moral suffering became more and more numerous, she no longer had the strength to hold the pencil and write down what was going on in her soul. She died on September 4 of her thirty-third year, not without having first asked for graces for all the sisters who surrounded her in her last moments.
Important dates →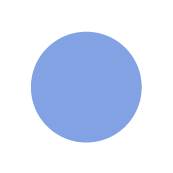 April 30, 1897
:
Birth in Quebec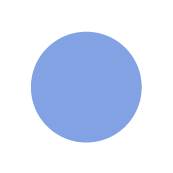 March 25, 1908 : Maundy Thursday: Dina hears the voice of the Lord for the first time. She's 11 years old.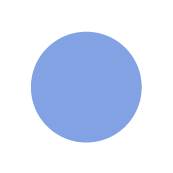 August 11, 1921 : Entrance to the novitiate of the Religious of Jesus and Mary in Sillery (Quebec)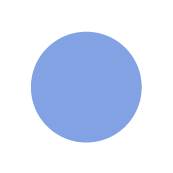 January 25, 1925 : She is immersed in the very heart of the Trinity, her life will be completely transformed.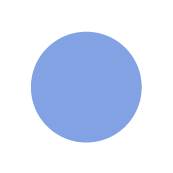 January 22, 1927 : She receives the invisible stigmata.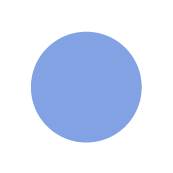 September 4, 1929 : Death after one year of profession.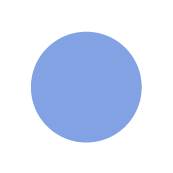 March 20, 1993 : Beatification by Pope John Paul II
QUOTES →
Five shocking quotes on what was the heart of his vocation
"The perfect joy here is to love Jesus and let Him be. »
"My only job is to contemplate him and say to him: Jesus, I love you, I love you, I love
you! »
"If you only knew the joy you cause me by letting me do well! » Jesus to Dinah
"How could I not be joyful in the presence of my God! »
"The Trinity of Love seeks souls to give themselves to it. »
CONGREGATION →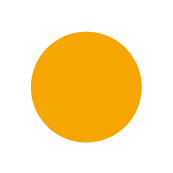 The Congregation of Religious of Jesus Mary:
Present in 28 countries, this congregation was founded in Lyon in 1818 by Saint Claudine Thévenet with the aim of helping orphans who were victims of the revolution. The first desire of the foundress is to make Jesus and Mary known and loved through Christian education. The daughters of this congregation workt under this motto: "Praised be forever to Jesus and Mary".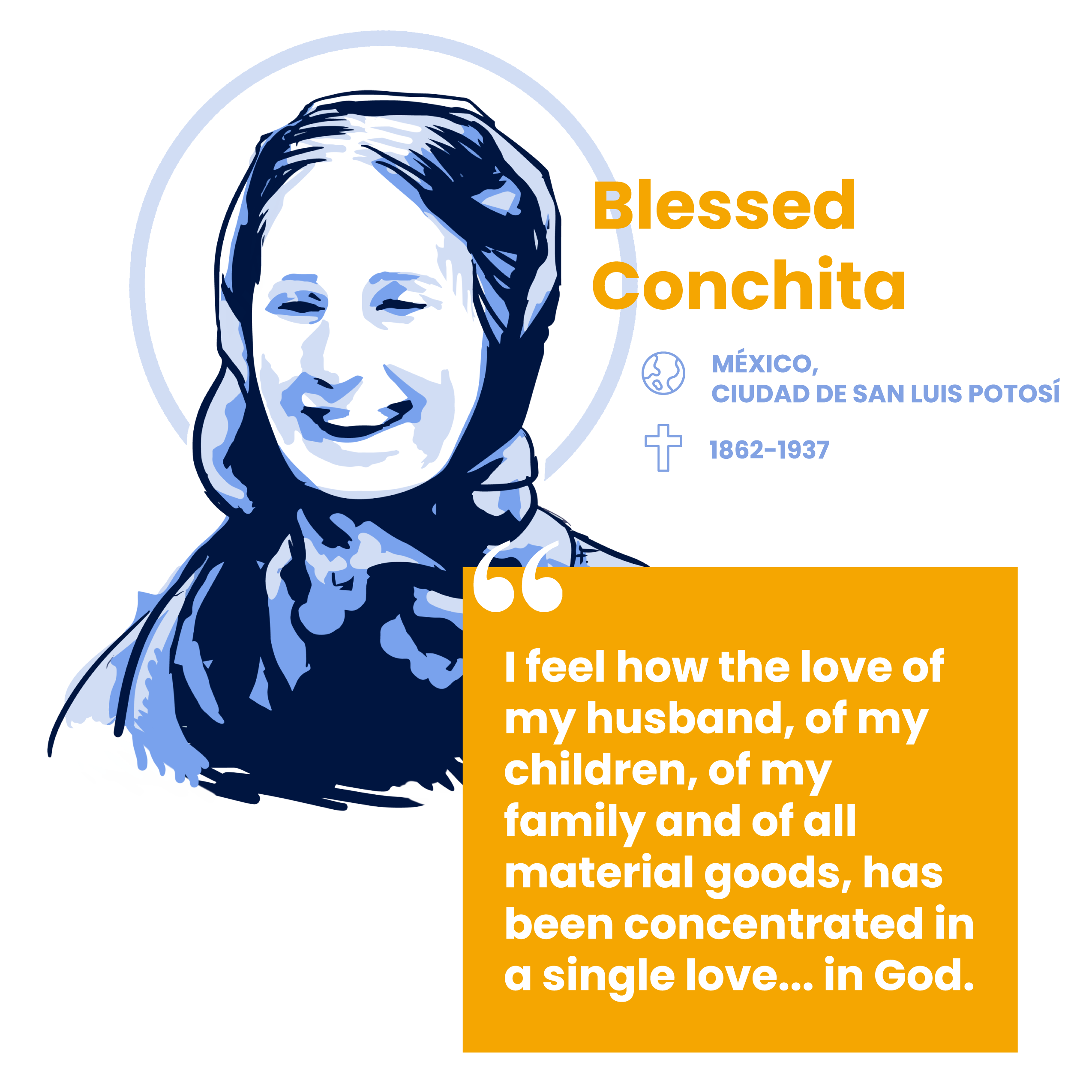 Biography →
Concepción Cabrera, called Conchita, was born into a wealthy and religious Mexican family; she is very quickly attracted by the love of Jesus. At 21 she married Francisco Armida, called Pancho.
It is a marriage of love; here is what Conchita recounts: "Engagement has never preoccupied me as an obstacle that could prevent my belonging to God. It seemed so easy to unite the two things! When I went to bed and found myself alone, I thought of Pancho, then of the Eucharist… My father asked me: did I want to get married? I said yes, because I loved Pancho. Although he was not rich, I preferred him to all the others. He was so good! I repeat, my love for him, full of tenderness, never prevented me from loving God. I loved him with great simplicity, as though completely enveloped in my love for Jesus. I saw no other way for me to God. » Nine children are born of this union and are the joy of their parents.
Conchita strikes those around her with her gentleness, her cheerfulness and the love she brings to her family. To the care with which she surrounds her husband and her children, she adds a deep interior life, marked by an increasingly greater intimacy with Jesus, so much so that she declares in her Spiritual Diary (la Cuenta de conciencia): "For me, to live is Christ", and "I must reproduce in myself the crucified Christ". But it is not without battles that the young woman engages to the love of Jesus crucified: "I had a thirst for the divine, an ardent thirst for Jesus, but I felt crushed and as if lost in a dark and hopeless path of faith… And the world struggled to lead me and the creatures attracted me. »
Inner sufferings are joined by heavy trials: her husband Pancho dies after 17 years of a happy union; and Conchita also has the pain of losing one of her children.
But she always radiates goodness, and allows herself to be transformed by Christ, who reveals to her the mystery of the infinite love of God, in his Trinitarian communion. She understands that this love is fulfilled in the offering of the Cross, and feels called to give herself up completely as a host with Christ the Priest for the glory of God and the salvation of men. It was from this participation in the priestly offering of Christ that he was inspired to found the Works of the Cross, to allow all the faithful, whatever their state of life, to live this loving spirituality of the Cross. . Conchita lives in all its breadth the common priesthood of the faithful which identifies every Christian with Christ. At the same time, she feels called to pray especially for priests, to be a mother to them.
Conchita reaches the summit of this life of union with God when she experiences the grace of mystical incarnation, that is, of identification with the priestly soul of Christ. Jesus said to him: "You asked me to save men. I have returned to your heart again to save them… You will inflame a multitude of hearts with the fire of the Holy Spirit, you will wound them with the sacred wood of the Cross. »
Thus by a very simple life, completely given to the Holy Spirit and to all those who met her, Conchita, as a laywoman and mother of a family, testified to the love of God. "Let us give thanks to God for this courageous testimony! (Pope Francis)
Important dates →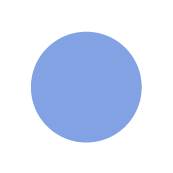 8 December 1862:
birth of Concepción Cabrera (nicknamed Conchita).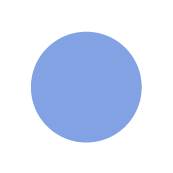 8 November 1884: marriage of Conchita with Francisco Armida (nicknamed Pancho).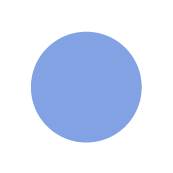 January 14, 1894: Conchita receives the inspiration to found the Works of the Cross.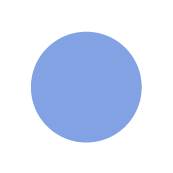 September 17, 1901: Death of Pancho.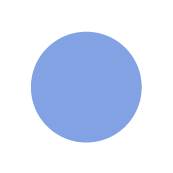 March 25, 1906: Conchita receives grace of the mystical incarnation,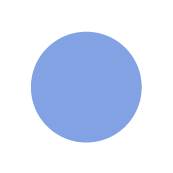 3 March 1937: Death of Conchita.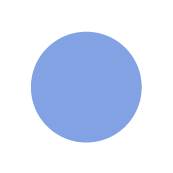 September 29, 1959: the trial of beatification.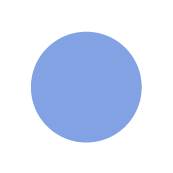 December 20, 1999: John Paul II declares her venerable.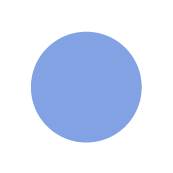 May 4, 2019: Beatification Mass of Conchita.
QUOTES →
Five shocking quotes on what was the heart of his vocation
"Jesus, as long as I love you, wherever you want I will be happy. »
"Jesus, I want to be a mother. Give me the priests; I receive them so that they cover you with glory. »
"I feel how the love of my husband, my children, my family and all material goods, has been concentrated in one love… in God. »
"My God, if I could take anything away from your Being, I would steal the Love from you in order to love you. »
"God!…God! … God ! …In these words I discover abysses of love, of very pure and ardent charity. I experience and I feel very strongly in my soul that the Cross derives from love! »
CONGREGATIONS →
Conchita inspired the founding of five congregations: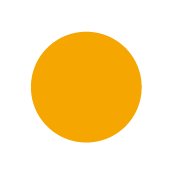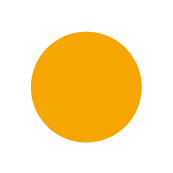 The Apostleship of the Cross (1895) brings together lay people who wish to unite their sufferings and labors with those of Christ to continue his saving work in the world.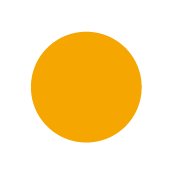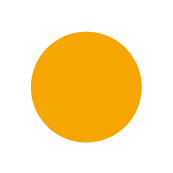 The Congregation of the Sisters of the Cross of the Sacred Heart of Jesus (1897) brings together contemplatives who offer their lives for the Church, especially for the priests.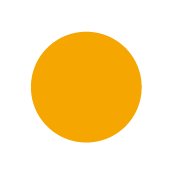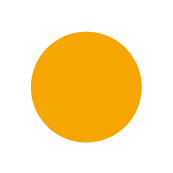 The Covenant of Love with the Heart of Jesus (1909) was founded for people who in their own state of life are committed to pursue perfection according to the spirituality of the Cross.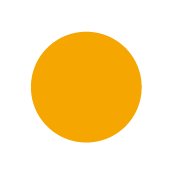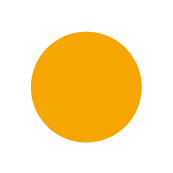 The Fraternity of Christ the Priest (1912) brings together priests who want to live from the spirituality of the Cross.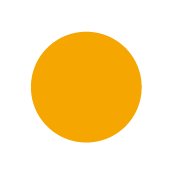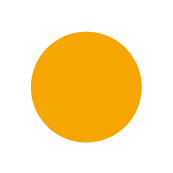 The Congregation of the Missionaries of the Holy Spirit (1914) is a congregation of priests dedicated to priestly works and especially dedicated to the spiritual direction of souls.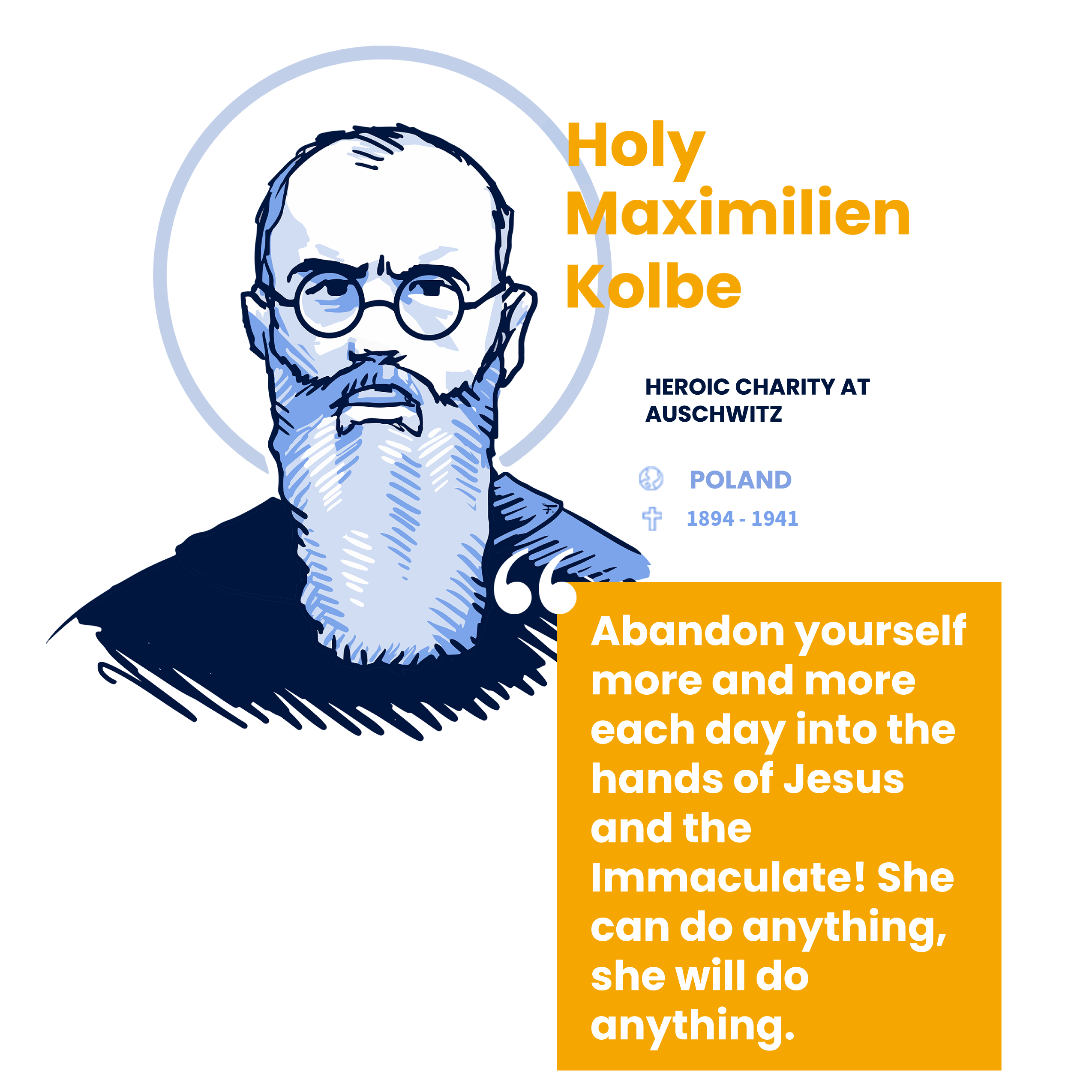 Biography →
Raymond Kolbe was born on January 7, 1894 in Poland. He is a naturally lively, enterprising and stubborn child, who often tests his mother's patience. One day, the latter, worried, asks him what will become of him later. The child then asks this question to the Blessed Virgin who appears to him in the church and offers her two crowns: a white one representing purity and a red one representing martyrdom. He chooses both, and his life is now radically transformed; he is 10 years old.
He studied at the minor seminary of the Franciscan Conventuals, known as Cordeliers. He is a brilliant and intelligent student who excels in mathematics and science, and who then dreams of becoming a soldier, but does not really know how to reconcile his desire for conquests with his religious vocation. He decides to open up about it to Father Provincial, and to express to him his intention of leaving the seminary. But at the precise moment when he goes home, his mother calls him to tell him some great news: their three boys having opted for religious life, his parents also decide to enter religion. Raymond recognizes in this the will of God and runs to the Father Provincial to ask him for the habit. He then took the name of Brother Maximilian. He continued his studies in Rome, pronounced his perpetual vows there in 1914 and in 1918 was ordained a priest there. It was at this time that he made a vow to be the "Knight of the Immaculate", with only cartridges of miraculous medals. In this spirit he founded the Militia Immaculatae in 1917, a militia whose goal is to "convert and sanctify all souls through Mary", and whose members, to win souls, use four means: example, prayer , suffering and work. He himself suffers from tuberculosis, but does not let the disease bring him down. "Abandon yourself more each day in the hands of Jesus and the Immaculata: with Her, you can do everything. »
In 1919 he returned to Poland and founded the circle of Mary Immaculate in Krakow. He publishes a monthly magazine: "Le Chevalier de l'Immaculée", for which he does not hesitate to use modern technical means for the glory of Notre Dame and, for this purpose, goes so far as to open his own printing press. Because of this apostolate, he suffered from incomprehension and mockery from his brothers. But in 1927 he founded Niepokalanov, the "City of the Immaculate", where he soon welcomed 700 worker brothers who worked with modern machines but lived in absolute poverty. They observe a rigorous silence: "How do you want to hear the voice of God – he said – if you make so much noise? He speaks to you, but in silence. Three years later he would found a similar city in Japan.
Back in Poland, he was arrested by the Gestapo on February 17, 1941 and locked up in the Auschwitz camp. He suffers mistreatment, and suffers from hunger and cold but still maintains peace and joy. "Let us pray, let us lovingly accept all the crosses, let us all love our neighbours…" he said. Suffering is for him the opportunity to win souls to the Immaculata, and in this place of death and hatred, he radiates faith, hope and charity. "Hate is not a creative force. Love alone is a creative force. » Immeasurable love that drives him to offer his life for a father sentenced to death in the starvation bunker, in this place where he prays, sings and encourages the other condemned. It was there that he died on August 14, 1941, the eve of the Assumption. He was canonized as Saint and Martyr of Charity on October 10, 1982.
IMPORTANT DATES →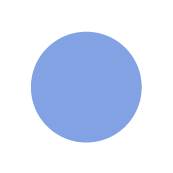 January 7, 1894 : birth of Raymond Kolbe, around 1904 apparition of the Blessed Virgin, vocation to chastity and martyrdom (episode of the two crowns)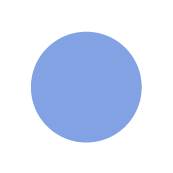 November 1, 1914 : perpetual profession with the Franciscan Cordeliers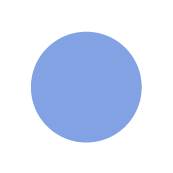 April 28, 1918 : priestly ordination in Rome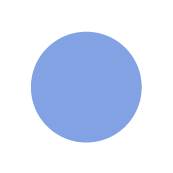 October 17, 1917 : founding of Militia Immaculatae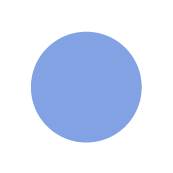 November 20, 1927 : foundation of Niepokalanow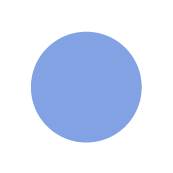 August 14, 1942 : died in the hunger bunker at Auschwitz
QUOTES →
Five shocking quotes on what was the heart of his vocation
"Ad maximam Dei gloriam!" … We will set the heavy artillery pieces in motion, the ejaculatory prayer to the Blessed Virgin will rout the enemy…" (the Knight of the Immaculate wants to convert the whole world!)
"I demand that you be saints, and very great saints! … it's a matter of simple calculation, here is my formula: v = V. Identify your will with that of God, who wants you to be holy. »
"Abandon yourself more and more each day in the hands of Jesus and the Immaculate: with Her, you can do everything… There is no heroic act that we are not capable of accomplishing with the help of the Immaculate. (in sickness, in foundations without financial means, in persecution and imprisonment)
"My little children, love the Immaculata, she will make you happy. Trust her, give yourself up to her completely… You must ask for this grace on your knees… she is truly Mother of God. Only the Holy Spirit can make his Spouse known, to whom and how he wishes…" (spiritual testament of Father Maximilian)
"Let us pray, let us lovingly accept all the crosses, let us all love our neighbours…" (the martyr of charity recalls in the concentration camp, a place of hatred, the love for our enemies)
CONGREGATION →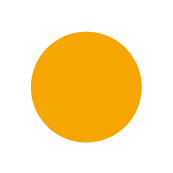 His vocation as a Franciscan priest-religious
Saint Maximilian is a religious and a priest. As a priest, he conforms his life to the Christ-Priest. As a religious, he embraces the evangelical counsels!? ": obedience serves him as a "beacon and compass", through it the will of God and of the Immaculate is manifested for him. Her poverty can be summed up as follows: nothing for us, everything for the glory of God and the Immaculate. Following Saint Francis, he observes absolute poverty. In chastity, his soul expresses the love of the Church-Bride for Christ-Bridegroom. The total gift of himself flourishes in spiritual fruitfulness in his apostolate and the exercise of his paternity for his brothers.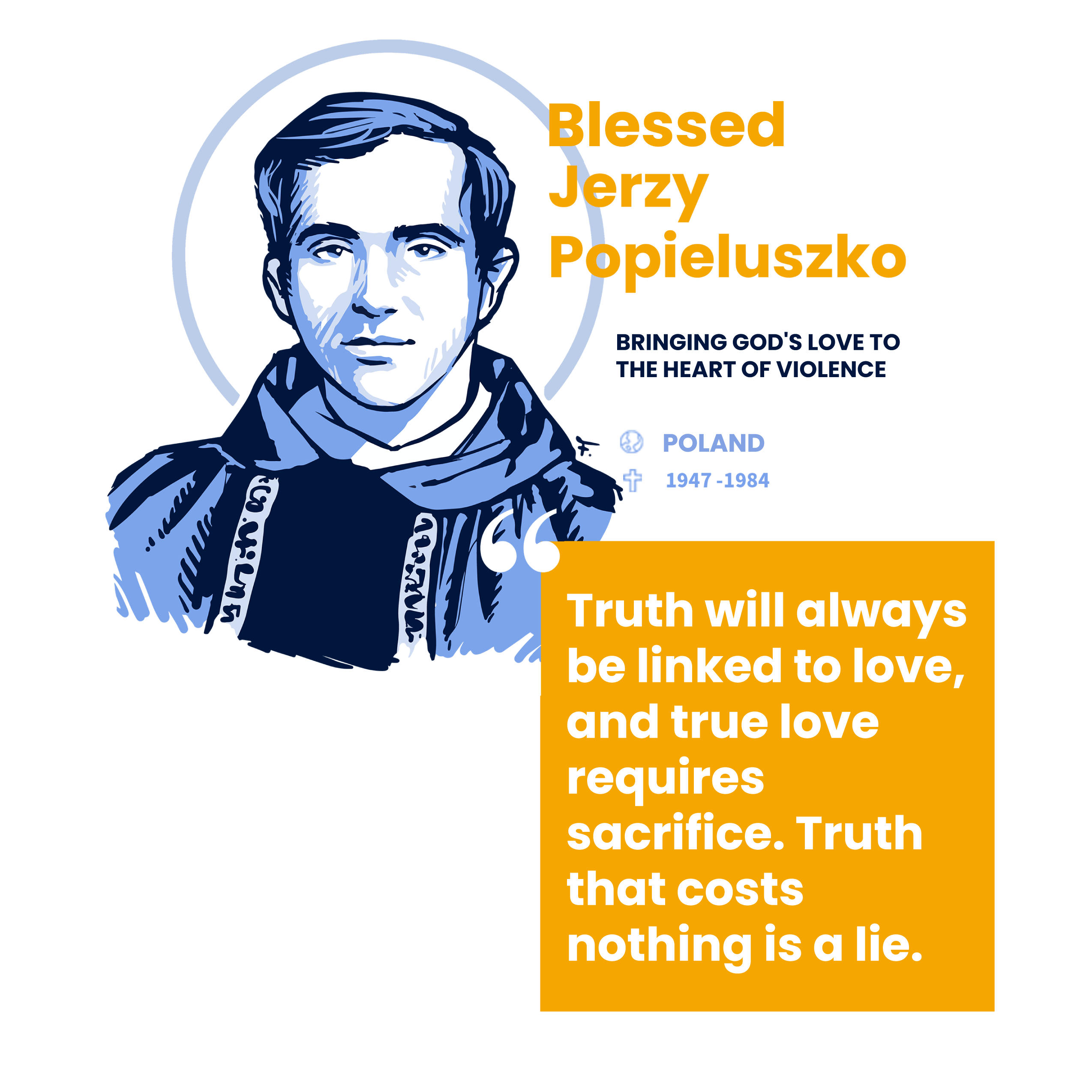 Biography→
"God sent me to preach the Gospel and heal the wounds of hearts
sore" (noted on the "souvenir" picture of his first mass).
Jerzy was born on September 14, 1947, into the Christian home of Marianna and Wladislaw Popieluszko, peasants from Okopy. A discreet and thoughtful boy, he deeply received the faith transmitted in his family and at school. On the day of his baccalaureate, he announced his intention to enter the seminary and chose that of Warsaw, not far from the Franciscan monastery of Niepokalanow founded by Father Maximilian Kolbe whom he deeply admired and whose motto he faithfully followed: "To remain free men,
we must live in the truth." He prepared for the priesthood in a Poland under the yoke of a communist power fiercely opposed to the Catholic faith. Drafted for military service, he endured unintimidated harsh and unjust punishment from those who wanted him to trample on his faith. Ordained a priest on May 28, 1972, he gave himself generously to his ministry, until his strength was exhausted. From February 1982, his parish priest, Father Teofil Bogucki, by whom he allowed himself to be formed as a spiritual son, entrusted him with the celebration of masses for his country. Father Jerzy awakened the love of freedom and truth in the hearts of Poles subjected to the violence of an oppressive power. He rid them of fear and hatred. Bringing comfort to the exhausted, he devoted himself without counting, despite his fatigue, to personally provide for the needs of families in misery, actively creating a large network of mutual aid. People crowded around him as they were enlivened by his attentive and warm kindness. The force of his testimony was such that it worried those in power. Pursued, harassed, slandered, arrested, interrogated, threatened, shadowed for months, the young 37-year-old priest was finally kidnapped on the evening of October 19, 1984 as he was returning from pastoral action. He was beaten to death and killed. His body, found on October 27, 1984, immediately became the object of constant veneration by the Polish people gathered around his martyr.
IMPORTANT DATES →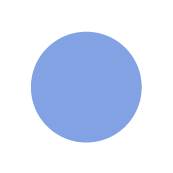 September 14, 1947: Birth of Alfons Popieluszko. He was baptized two days later.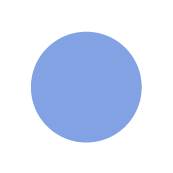 June 24, 1965: After receiving the Baccalaureate diploma, he entered the Saint John the Baptist seminary in Warsaw and received the first name of Jerzy.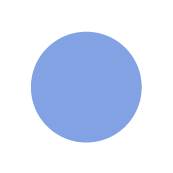 May 28, 1972: Priestly ordination for the Diocese of Warsaw by the hands of the Cardinal Wyszinski, Primate of Poland.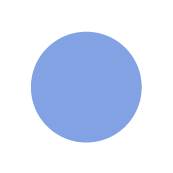 May 20, 1980: For reasons of health, he became a resident priest at the parish of Saint Stanislas Kotska, responsible for the pastoral care of the medical community in which he has served as chaplain since the end of 1978.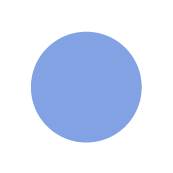 August 1980: Beginning of his commitment to Workers.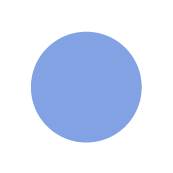 October 19, 1984: Abduction and assassination. His body was found on October 27.
QUOTES →
Five shocking quotes on what was the heart of his vocation
"I am consecrated and I will not withdraw" (to his confreres, three months before his martyrdom).
"Overcome evil with good" (Quote from Rom 12:21 which inspired his action and his teaching).
"Do we sufficiently realize this great distinction of divine sonship? (January 1984 Homily)
"Truth is always linked to love and love is demanding, true love requires sacrifice, so the truth, too, must cost. The truth that costs nothing is a lie. (May 1984 Homily)
"We want to stay next to your Son in the hour of His agony, to look at his face, we want to take up our cross, the cross of our daily work, our sorrows, our problems and follow the path of Christ to Calvary. (Meditation on the Sorrowful Mysteries, the evening of his abduction and death)
CONGREGATION →
Diocesan Priest
Diocesan priests are ordained ministers to proclaim the Gospel of God, to "make, in the role of Christ, the Eucharistic Sacrifice and offer it to God in the name of the whole people" 1 , to remit sins, to pray the Divine Office in the name of the whole Church. They form and lead the people of God so that each Christian can deploy his vocation of holiness. They are the Bishop's cooperators in a sacramental communion which is a participation in the one priesthood of Christ.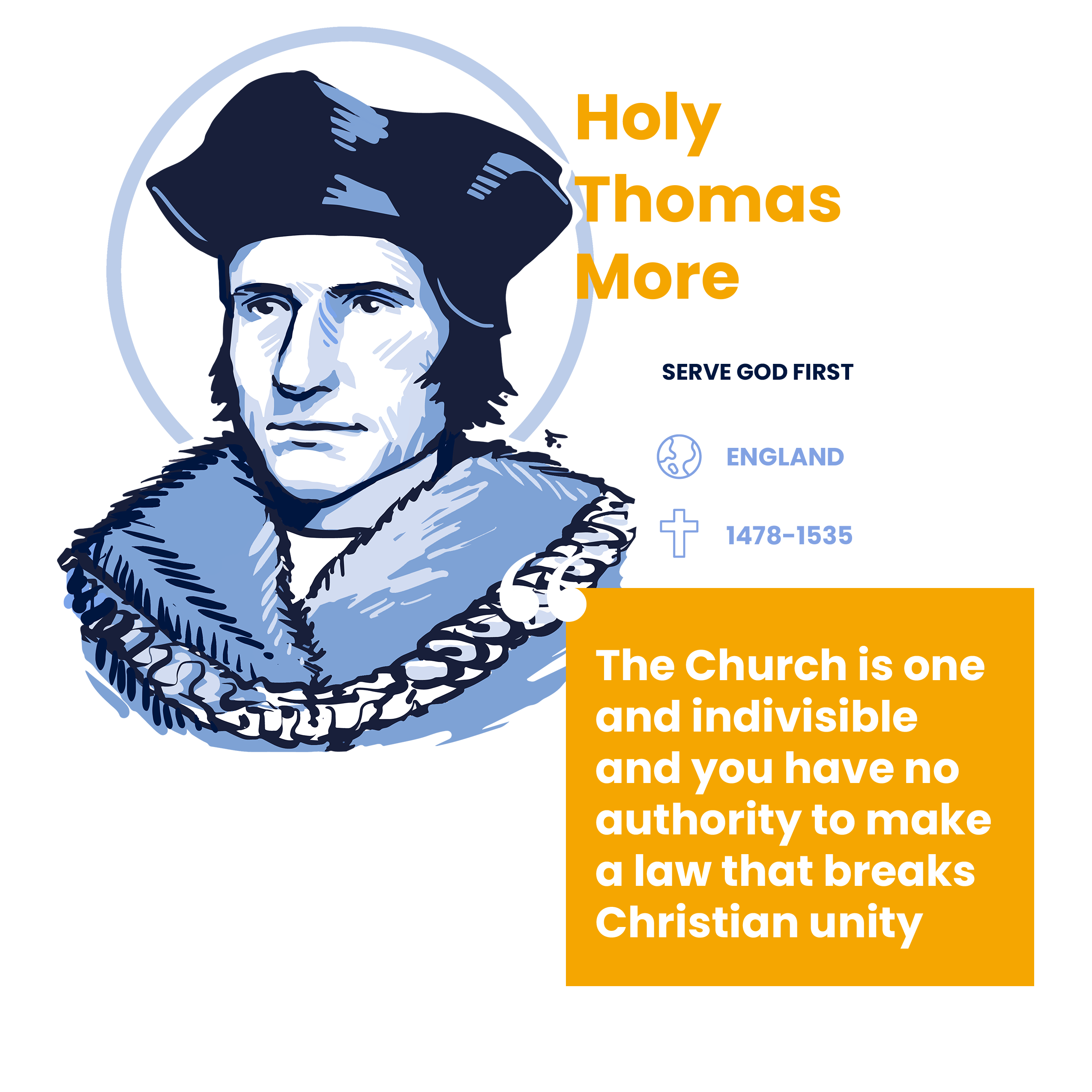 Biography →
Model of the Christian humanist, committed to the city to sanctify it, he neglects no dimension of his vocation, being as good a husband as a good father, a great scholar and servant of the State; his whole life is unified under the gaze of God.
Thomas More was born into a wealthy bourgeois family in London in 1478. Anxious to accomplish God's will for him, he sought his vocation by turning to monastic life before realizing that God was calling him to marriage. He then made his family life a place of heroic holiness, made up of a lot of love and simplicity. Naturally peaceful, affable, joyful, he is loved by his family. A well-trained mind, aware of all the researches of his time, he exemplifies the accomplished type of the Christian humanist; combining the love of letters with friendship, he shares his passion with Erasmus. In 1516, he wrote Utopia, a famous philosophical essay in which he depicted an ideal society where the good exercise of reason and fraternal charity reigned. In a context of protest against the Church, he proposed a path of reform not not exterior but interior because he understands that the Church needs the holiness of its life to rise, not criticism.
When Henry VIII attached him to his fortune, a brilliant political ascent began for Thomas. However, he does not see it so much as a personal honor as a service rendered to the state in the name of God. He was then at the forefront of politics, from where he noticed that the climate was changing in England in the years 1520-1530. Indeed, Henry VIII is grafted to Protestantism by breaking with the pope in order to divorce. Thomas More then engages in a silent resistance, while remaining in the service of the king, thus demonstrating an exceptional inner freedom. He only left the chancellery in 1532 when they wanted to force him to adhere to the divorce. It therefore appears as a suspect. Summoned to take an oath to "the act of supremacy", recognizing the king as the head of the Church of England, he shrugs off, for the love of the Church and the primacy of the apostolic see, this which earned him to be thrown into prison in the Tower of London in 1534. For fourteen months, he led an ascetic life there, taking advantage of this forced retirement to unite himself more with Christ in his Passion. He was finally sentenced to death on July 1 for high treason. Finally, on July 6, 1535, he went to the scaffold with the seriousness that death requires but also the humor that serenity allows. He even said to his executioner, while properly arranging his beard: "my beard is innocent of any crime, and does not deserve the ax". Until the end, he kept the smiling and heroic good humor that characterized him so well during his life, testimony to a holiness as profound as it was happy.
Important dates →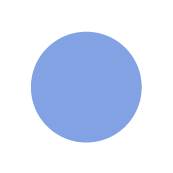 1478 : Thomas More was born into a wealthy London family.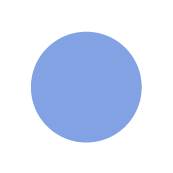 1505 : he first marries Jane Colt then, having become a widower, marries Alice Middleton for the second time.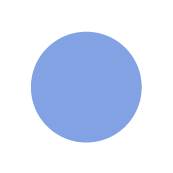 1524 : he begins to engage in the fight against Lutheranism.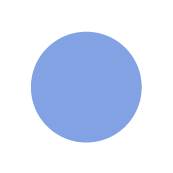 1529 : he is appointed Chancellor of King Henry VIII of England.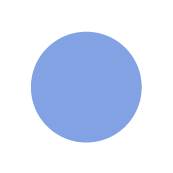 1534 : he is locked up in the prison of the Temple for having refused to recognize the king as supreme head of the Church of England.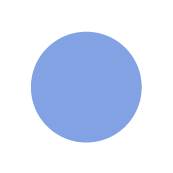 July 6, 1535 : he died a martyr for the love of the Church and the Pope.
QUOTES →
Five shocking quotes on what was the heart of his vocation
"While in jail, to his daughter and wife asking him to submit to go home: 'Isn't this house (his dungeon) that close to heaven?' »

"Before his accusers who oppose him the argument of numbers he retorts with grace and kindness: "My lord, for a bishop of your opinion, I have a hundred saints of mine, and for your Parliament, I I have had all the general councils for a thousand years."

"The Church is one and indivisible and you have no authority to make a law that breaks Christian unity. »

"I hope from the goodness and mercy of God that, despite our differences of opinion in this world, we will be united in perfect charity in the next. »

He declares to die as a "good servant of the King, and of God first".
VOCATION TO MARRIAGE →
The baptismal vocation of Thomas More unfolded in marriage, thus responding to the call of Christ: to form in the intimate communion of the couple "not two but one flesh" (Mt 19,6). Marriage is a great mystery (Eph 5:32) because it is the sign of the union of Christ and the Church, and ultimately of God with everyone. The fruitfulness of marriage through the gift without return of oneself is thus the image of the very fruitfulness of God. Likewise, the indissolubility of the sacrament is a reflection of God's eternal fidelity in his covenant with the Church and each one of us.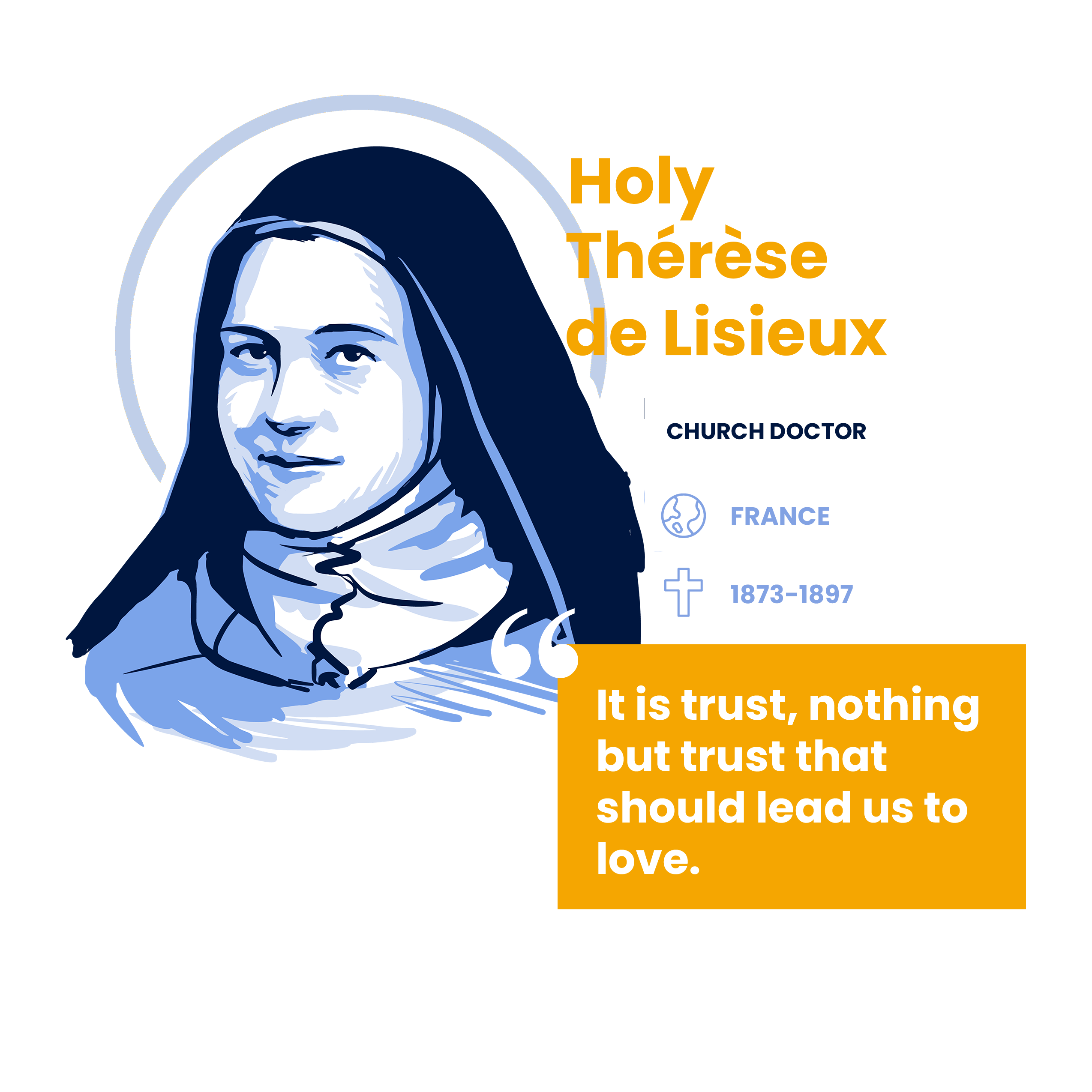 BiographY →
Thérèse Martin was born into a deeply Catholic family. She will write that the Good Lord gave her parents "more worthy of heaven than of earth". She is the last of the siblings: her parents had nine children, four of whom died very young. Her four sisters will become nuns, including three Carmelites with her. The death of her mother at the age of four is a severe ordeal for her. She will be pampered and much loved by her father, who called her his "little queen" and by her sisters, but she will suffer for several years from a very strong sensitivity. Falling seriously ill after her older sister Pauline entered the Carmel, Thérèse was miraculously cured by the Blessed Virgin, whom she says smiled at her with ineffable tenderness and kindness. She received a grace of conversion on Christmas Eve 1886 which led her to forget herself completely in order to please God and others. This delicacy of Thérèse who seeks only the joy of God without looking at herself will be at the center of her little way. From now on, she thinks only of consoling Jesus and leading many souls to Him. She understands that it is in the Carmel that she can best realize her dream and after many obstacles due to her young age (she will go so far as to implore Pope Leo XIII), she becomes a Carmelite in Lisieux. Thérèse will then lead the life she so desired, a very simple, hidden life, without anything extraordinary, punctuated by prayer, work, fraternal life. It is through ordinary daily life that she discovers more and more the merciful love of God. Sister Thérèse of the Child Jesus understands little by little that she is called to bring to light a completely new little way, inspired by the Gospel, the way of spiritual childhood, which consists in abandoning oneself to God as a small child in the arms of his father. While holiness may have seemed at the time like an inaccessible path, reserved for exceptional souls, Thérèse understands that weakness is not an obstacle. She seeks to do everything with the greatest intensity of love, without seeking reward but with the sole joy of pleasing the One she loves. While she felt a great missionary ardor, Thérèse understood that the heart of her vocation was Love. This is how she manages to unify all her desires and that she will have a great missionary fruitfulness, all over the world, without ever leaving her cloister. On June 9, 1895, she offers herself as a victim to Love Merciful, imploring the Holy Trinity to consume her with his fire, she wanted to love in the name of all those who did not know God. conversion of sinners. It was during this period that she wrote her autobiography, Story of a Soul, at the request of her superiors. Thérèse died on September 30, 1897. The influence of the saint of Lisieux was quickly exceptional: she was canonized in 1925, became patroness of the missions and was proclaimed a doctor of the Church by Saint John Paul II in 1997. La Petite Thérèse opened the path of holiness to all weak and imperfect souls, who feel drawn by the infinite love of God.
iMPORTANT DATES →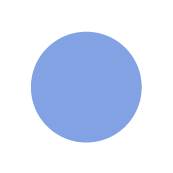 January 2, 1873: Birth in Alençon, Normandy (France).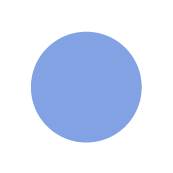 August 28, 1977: Death of his mother Zelie Martin.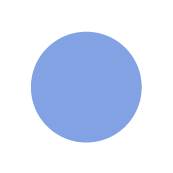 Pentecost 1883: Miraculous recovery from a serious illness through the intercession of Our Lady of Victories.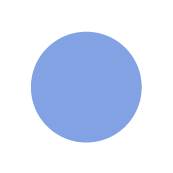 Christmas 1886: Grace of conversion. Thérèse is freed from the extreme sensitivity from which she suffered for several years: "In a word, I felt charity entering my heart, the need to forget myself in order to please and since then I have been happy. »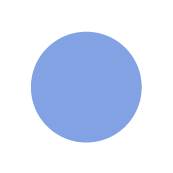 April 9, 1888: Entry into the Carmel of Lisieux.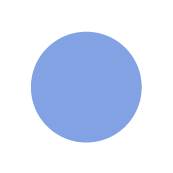 June 9, 1895: Offering to the Merciful Love.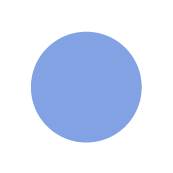 September 30, 1897: Death of Thérèse after a year and a half of a painful illness and inner trials.
QUOTES →
Five shocking quotes on what was the heart of his vocation
"It is trust, nothing but trust that should lead us to love."

"Perfection seems easy to me: I see that it suffices to recognize one's nothingness and to abandon oneself like a child in the arms of the good God. »

"Yes I have found my place in the Church and this place, O my God, it is You who have given it to me…in the Heart of the Church, my Mother, I will be Love…thus I will be everything… so my dream will come true!!! »

"To live on Love is to banish all fearAll remembrance of past faults. Of my sins I do not see any imprint, In an instant love burned everything….." (Poem Living on Love)

"I want to spend my Heaven doing good on earth".
CONGREGATION →
The Order of Carmel
The Carmel is a contemplative religious order, founded in the 12th century by hermits in Palestine. Reformed by Saint Teresa of Avila and Saint John of the Cross in the 16th century, both Doctors of the Church, Carmelite life is characterized by its belonging to the Virgin Mary and a strong missionary dimension which is expressed mainly through prayer. . Prayer is at the heart of the spiritual tradition of the Order. Work and the joy of fraternal life are also part of the daily life of the Carmelites. The Order of Carmel is made up of three branches: brothers, sisters, and laity.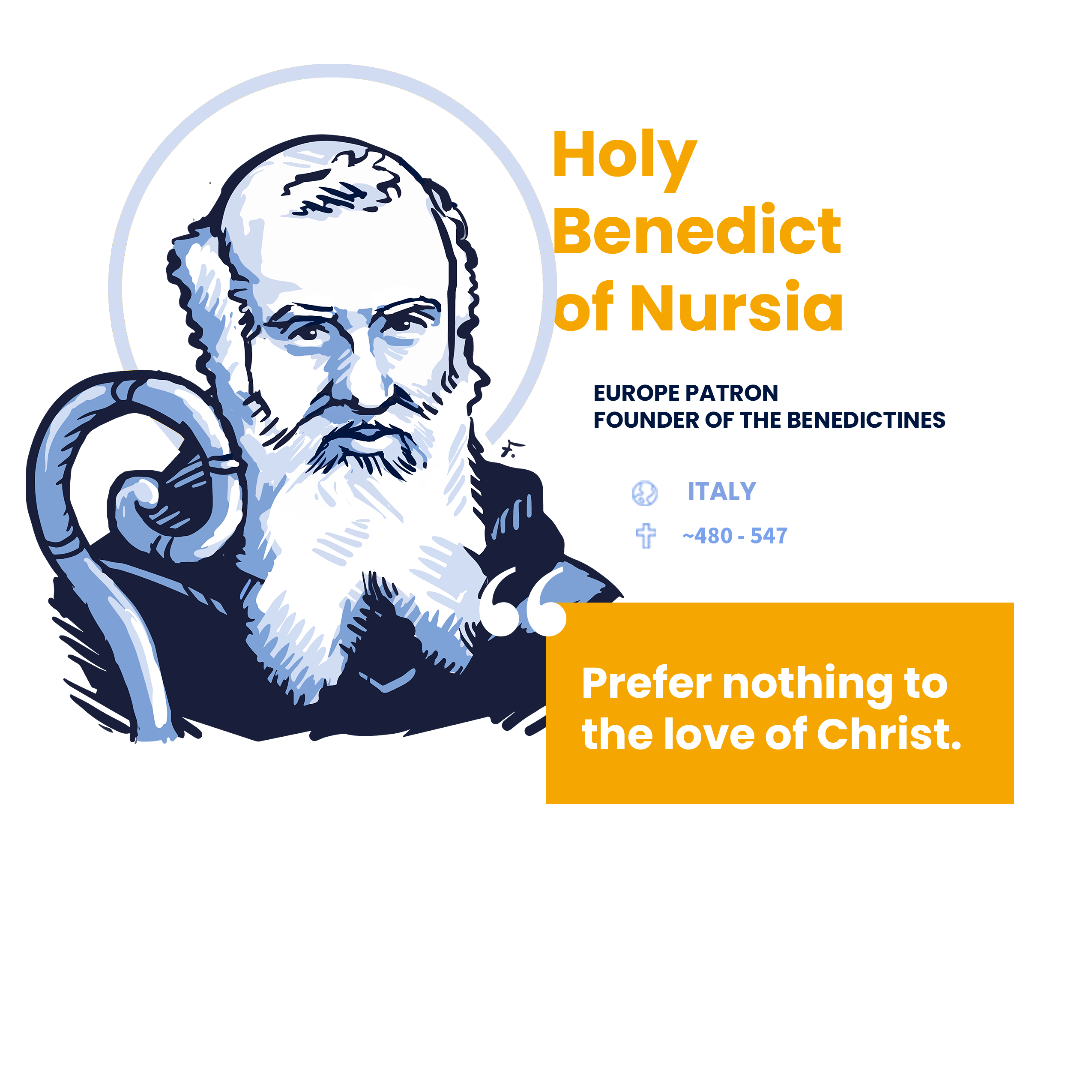 Biography →
Saint Benedict was born into a noble and Christian family from Nursia, an Italian city lost in the Sabine mountains. He has a little sister, Saint Scholastica, with whom he shares the same passion and the same love of the One and Triune God.
Sent to Rome to finish his studies, Benedict is disgusted by vice and flees the city of decadent morals. He retired to a small town called Enfide where he was quickly noticed by performing his first miracle: repairing his nurse's sieve. Like Christ at Cana, Saint Benedict makes his first miracle with a humble daily gesture. Seeking God through solitude, Benedict becomes a hermit in a cave not far from Subiaco – the "Sacro Speco" – leading a life of asceticism, penance and contemplation: "alone under the gaze of Him who sees high, he dwells with himself." He learns the harshness of spiritual combat, going so far as to throw himself into a thorny bush to escape the temptations of the chair. In the silence of his hermitage, he also learns to listen to the voice of God and will make this listening the foundation of all his rule.
The hermit attracts to him many brothers eager to give themselves entirely to God and who choose him as Father (Abba) and master of spiritual life. Instrument of the Lord, Benoît leaves his dear solitude to give himself where God calls him. Waves of jealousy and hatred rise up against the saint, he almost gets murdered several times by poisoned gifts but thwarts the traps of the evil one with his sign of the cross, so powerful against Satan. Following the example of Christ on the Cross, Benedict mourns the loss of souls who hate him, wanting everyone to be saved and no one to be lost.
After a first failure at Vicovaro, where Benedict was unable to reform the lazy and unrepentant monks, he founded and organized several monasteries at Subiaco or even on Monte Cassino, a former place of worship for pagan deities.
From then on, the life of the saint will be punctuated by many miracles which will make the reputation of the humble Benedict and will be told by Saint Gregory the Great. The man of God is both prophet and miracle-worker, he commands the demon and death itself. The abbot is severe and intransigent for sin but gentle and merciful for the sinner. Overflowing with a paternal affection for the souls entrusted to him, his limitless charity led him to evangelize the inhabitants, including the barbarians whom he welcomed into his monasteries.
In the troubled context of the Western Roman Empire upset by invasions and a monasticism prey to anarchy, Saint Benedict appears as a legislator who provides a solid and lasting point of reference for all Western medieval civilization. This is why he was named patron of Europe in 1964.
As his name indicates, Saint Benedict is a blessing for the Church and the world, through the writing of his rule of monastic life which has passed through the centuries, which has made the holiness of many souls and which remains alive. in many monasteries.
Important dates →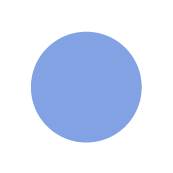 480/490
:
Birth in Nursia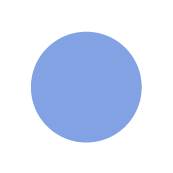 500 : Hermitage in Subiaco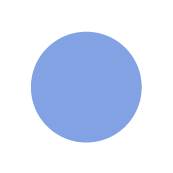 510 : Benoît becomes abbot at Vicovaro then at Subiaco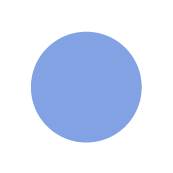 529 : Installation of the monks at Monte Cassino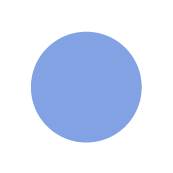 530 : Writing the Rule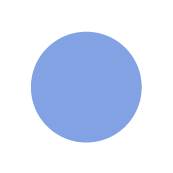 547 : Death of Saint Benoit at Monte Cassino
QUOTES →
Five shocking quotes on what was the heart of his vocation
"Prefer nothing to the love of Christ"
"Hear, O my son, the precepts of the Master, and give ear to your heart"
"Idleness is the enemy of the soul. The brothers must therefore devote certain hours to the work of the hands and others to the reading of divine things.

"In fact, as one advances in religious life and in faith, the heart expands and one begins to run in the way of the commandments of God with an ineffable sweetness of love. »

"Let us know that it is not the abundance of words, but the purity of the heart and the tears of compunction that will obtain our answer. »
CONGREGATION →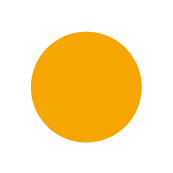 Order Overview
Benedict did not found an order but he organized a common way of life called cenobitic life, as opposed to hermit life which is solitary. He gave a rule to the monks balancing their life between work and prayer ("ora et labora"), this one being centered on Christ represented by the Abbot to whom the monks promise obedience. Benedictines also take the vow of stability in a monastery in addition to the vows of poverty and chastity.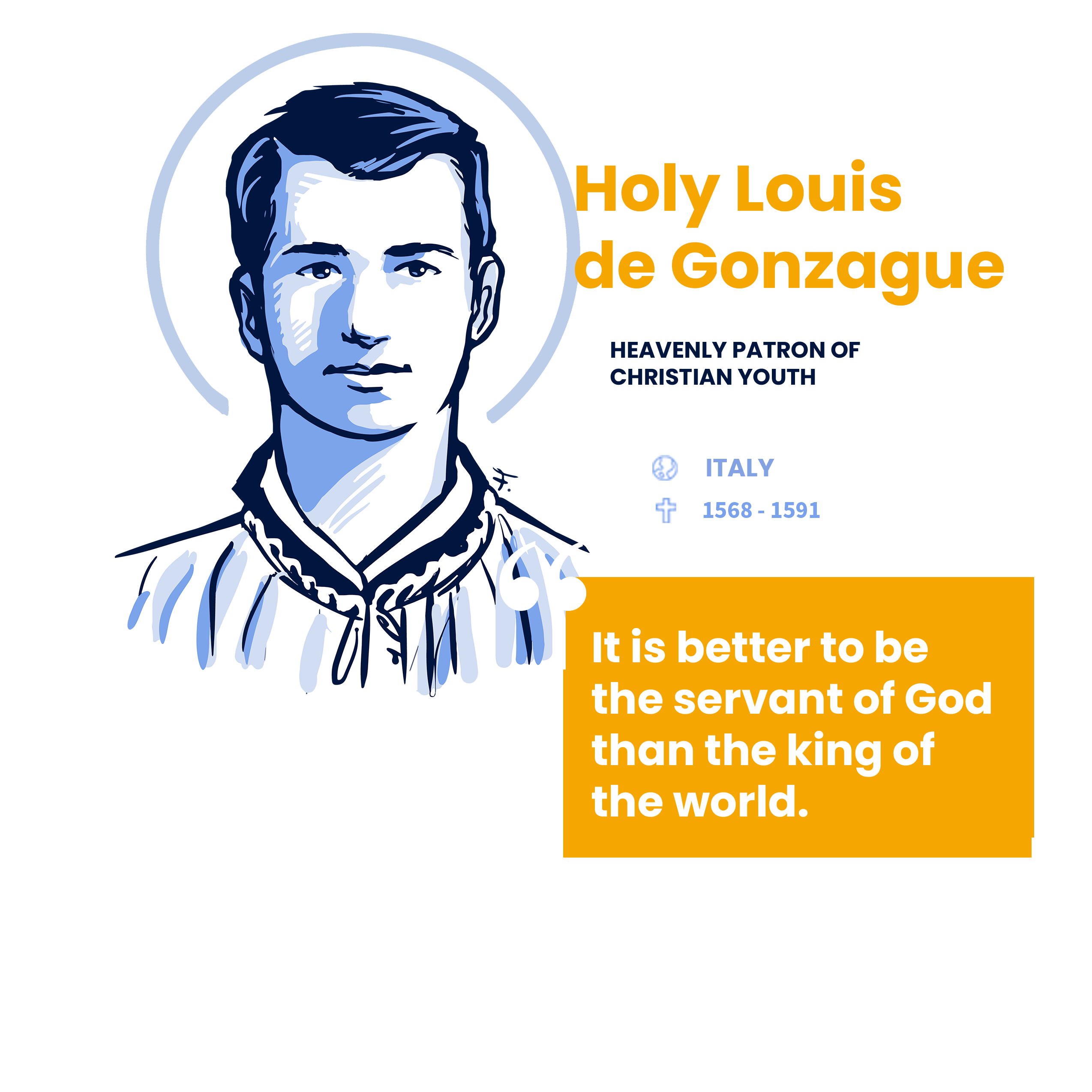 Biography →
Son of the Marquis Don Ferrante de Gonzague, Louis is the eldest son of this Italian princely family. Born near Milan, in Castiglione, on March 9, 1568, he received an education worthy of his rank. At 4 years old, his father takes him with him for the maneuvers of his troops. On this occasion, playing with a cannon, he narrowly missed being crushed by its recoil. This warning was followed by the premature death of two of his brothers when he was 6 and then 9 years old. From this period dates his first conversion. Already, he had acquired a great mastery of himself.
From 1577 to 1579, with his younger brother, Rodolphe, he continued his education in Florence. There he made his first confession, consecrated himself entirely to Mary and learned to recite the mysteries of the rosary: ​​his spiritual life was set in motion. It was also in Florence that he made the vow of virginity and decided to devote himself entirely to God.
Back in Castiglione, he will make a decisive encounter in July 1580: that of the Archbishop of Milan: Saint Charles of Borromeo. Cousin with the Gonzaga, this one is an example for Louis of someone who left everything to put his faith first in a simple, pious life, free from human glories. He recommends some good reading, including letters from the first Jesuit missionaries. Following the example of Saint Francis Xavier, he begins to discover the benefits of penance and abstinence, practices which he will keep as much as possible until the end. And on July 22, the archbishop had him make his first communion. From then on, he communicated at least every Sunday.
Then, he continued his studies and then in 1581, he left for Madrid with all his family, where he was the page of the Infante Don Diègue. On August 15, 1583, after a fervent communion, he decided to enter the company of Jesus. But his father, very opposed, makes him visit different princely courts in the hope of making him change his mind.
To show his firm will to follow Christ against the frivolities of the world, during the carnival of 1585 in Milan, on the occasion of a tournament preceded by a magnificent procession where all the young nobles pranced about in finery, he came to old and small mule with only two servants.
Finally having the longed-for agreement, having renounced his rights, he entered the novitiate in Rome on November 25, 1585 at the age of 17. With a passage in Naples, he seriously studies philosophy and theology and reads the last letters of the Jesuits of the Far East. Its spiritual director is Saint Robert Bellarmine. His life of union with God is growing intensely. Her guides in the quest for holiness and in the love of God are: Saint Catherine of Siena, Saint Catherine of Genoa, Saint Augustine, Saint Francis of Assisi, Saint Bernard. At the end of 1589, he left for some time with his family to settle family problems and restored peace there for a time at least.
In 1590, the plague raged in Rome. Like many novices, he put himself at the service of the sick and helped in hospitals. In March 1591, carrying a patient found in the street to the nearest hospital, he caught the plague. He died on June 15, 1591 in the evening and flew to Heaven.
Louis has a positive and deep spirit, he is serious and thoughtful, joyful. From his childhood, he exerts his efforts especially against his tendency to pride, impatience and independence. He has great energy to conquer himself and seems to have achieved great mastery of his thoughts and his feelings. An iron temperament, he draws his strength from his double devotion: the Passion of Christ and the Eucharist.
Important dates →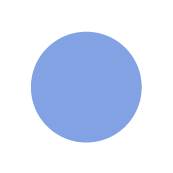 9 March 1568:
birth of Louis.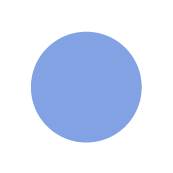 November 25, 1585: entered the novitiate at the Jesuits in Rome.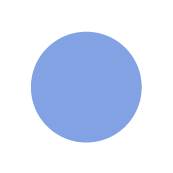 November 25, 1585: first vows.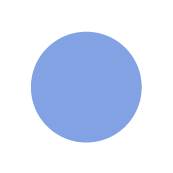 June 20, 1591: death of Louis.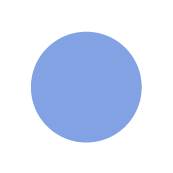 October 19, 1605: beatification.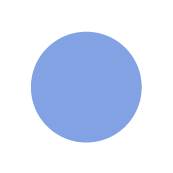 December 31, 1726: canonization.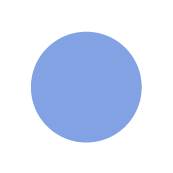 June 13, 1926: declared Heavenly Patron of all Christian youth by Pope Pius XI.
QUOTES →
Five shocking quotes on what was the heart of his vocation
"It is better to be the servant of God than the king of the whole world."
"I am heartbroken to see Christians so ungrateful to God" (also referring to those in his family).
"I am a twisted piece of iron and I entered religion to be straightened. »
His "slogan": "Quid hoc ad ӕternitatem?" in other words, "what is that compared to eternity?" or "What is that for eternity?"
"I think I'm in God's grace now. Later who knows what may happen? I would be happy to die now. He made the eventual sacrifice of not being able to be a priest, of not fulfilling his dreams of being a missionary, of giving Jesus in the sacraments and above all of not offering the Holy Sacrifice of the Mass.
On his last afternoon, to his superior: "I am leaving, Father Provincial – But where? – But in heaven if my sins do not prevent it. – Listen to me, […], our brother Louis talks about going to heaven as we talk about going for a walk in the country house of Frascati. »
CONGREGATIONS →
Presentation of the Society of Jesus – the Jesuits:
Founded in 1540 by Saint Ignatius of Loyola in Paris, this company of priests aims to spread and defend the faith. She has the particularity of having a fourth vow of obedience to the pope, in addition to the three religious vows of chastity, poverty and obedience. Very quickly, these priests went all over the world: to South America and India, where Saint Francis Xavier died in 1552. In Europe, despite many difficulties over the centuries, they had a very important role, particularly in education and the development of studies by administering many schools.
Join now to participate in the Research Center

Consult our latest news and other publications on vocations.

12 rue Maurice Ravel F-92210 Saint-Cloud
contact@crav-vocation.org